Nationally Competitive Awards

Iowa State University provides high-achieving undergraduate and graduate students with information and guidance on preparing for competitive, national and international level fellowship and scholarship opportunities. This includes - but is not limited to - funding for undergraduate and graduate study, research, study abroad, and internships. These awards are primarily merit-based, and successful candidates typically exhibit outstanding academic, leadership, and service experience. Review the Awards Directory to begin your search and to learn more about available opportunities.
Contact us to discuss your options
Email a scholarship advisor at nationalawards@iastate.edu to schedule an appointment.
Potential applicants should submit an Interest Form.
Fall 2023 Campus Deadlines

The above-mentioned awards require a campus endorsement or nomination.
Potential candidates are strongly encouraged to begin well in advance of the deadline and to meet with nationally competitive awards staff prior to beginning the application process. Applications are due by midnight on the date listed above for consideration.
While applicants to any national-level award may consult with nationally competitive awards staff, applicants considering the following awards are strongly encouraged (and in some cases, required) to do so prior to beginning the application process: NSF GRFP, Stanford Knight-Hennessy, Mitchell, Gates-Cambridge, Gilman, Boren, and the Critical Language scholarships.
To request access to the application archive containing essay examples for the above-mentioned awards and many more, contact
nationalawards@iastate.edu
. 

Whether or not you end up winning an award, the process of developing an application will help you clarify your purpose and goals moving forward. Here is what some of our past candidates have to say.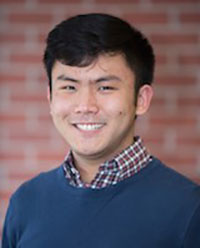 Allen Wang
2017 Goldwater Scholar
2018 Stanford Knight-Hennessy Finalist
2018 NSF Graduate Research Fellow
"Of course, you should hope to win, but this process is about a lot more than just that. It's a wonderful exercise in explaining and understanding more about yourself and, for certain awards, getting connected to some awesome people. In the long run, I believe a lot more fulfillment and success will come from developing as a person than from having an extra certificate hanging on my wall."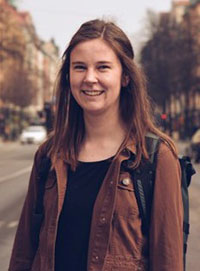 Zoey Mauck
2018 Udall Scholar
"Through this process, I gained skills in articulating my story, my research, and my future goals. Students should look at this experience as an investment in their development. Spend the time to write and talk to mentors, and you will end up with a clearer idea of your future path."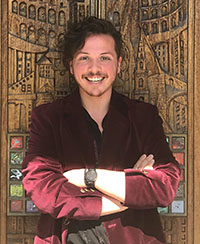 Collin Powell
2019 Fulbright Scholar
"At first, applying for a competitive award seemed daunting. I had no idea where to begin, and I felt completely lost. The Nationally Competitive Awards team at ISU was able to help me funnel my thoughts into a cohesive, thorough statement and ultimately guided me to the Fulbright program as a great pairing for my international aspirations. Having the opportunity to travel to Austria to study, teach English, and work with refugee populations on housing seems like a dream come true, but I know all the work began here on campus."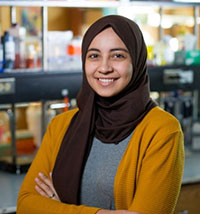 Majd Abdulghani
2019 Rhodes Scholar
"In the process of applying to a national award, I gained first and foremost a better understanding of myself and my goals. I also learned how to articulate myself and how to communicate better. Even if I hadn't received the scholarship, that experience has been invaluable. To future applicants, I say, have fun with the application! It's intense, but rewarding and enjoyable. To get the most out of it, though, start early!"
If you are a current Iowa State University undergraduate or recent alum and have won a national-level award, let us know about it HERE.